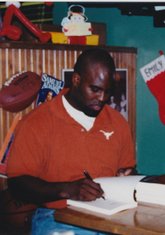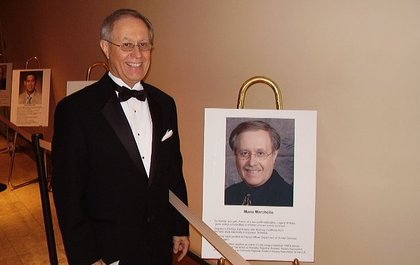 At the Stephen T. Marchello Scholarship foundation you can choose to be involved at a variety of levels, from short term episodic events to longer term skills-based opportunities, such as serving on our board of directors.
Choose your level of commitment that matches your interests, the amount of time you are willing to volunteer, and help give the gift of education to childhood cancer survivors
Volunteering
Your time is valuable....... In fact, an hour of your time is worth $22 to a nonprofit organization.
Here at the Stephen T. Marchello Scholarship Foundation we believe volunteering is a great way to learn, grow and develop new skills.
One does not make volunteering a success. It makes you a success by giving you a great deal of satisfaction in helping someone or something that needs help. It is truly amazing what you learn about the people you are helping and about the people you are working with. Childhood Cancer survivors need a second chance as education is so invaluable.
Please contact us for any level of support.
Sponsorship
A sponsorship has the power and ability to have a positive impact in our communities. The Stephen T. Marchello Scholarship Foundation values the involvement of employees and employers alike- together, we can allow Childhood Cancer Survivors to pursue their Educational Dreams.
The ways to become involved are endless: Monthly Gifts, Tribute Gifts, Leaving a Legacy Gift, Give Stock, Give at Work, Give a Grant, Become a Partner, or even Host an Event.
The Stephen T. Marchello Scholarship Foundation; by leaving a Legacy of Hope provides childhood cancer survivors with a second chance opportunity to achieve their goals in life. Granting these survivors the opportunity to chase their dreams with a college scholarship.
The foundation is currently seeking individual or corporate sponsors, donors and volunteers to join our family to give these Childhood Cancer Survivors a second chance in life.....
Our scholarships help childhood cancer survivors achieve their dreams and goals by helping them further their education
Support the Foundation and Get Involved Today!