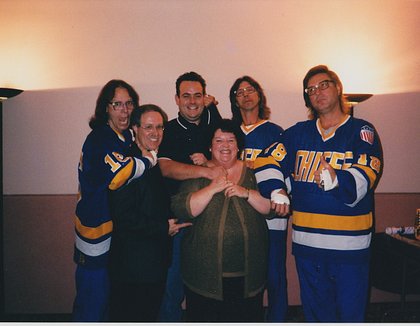 Memorial Scholarships aren't uncommon. But often they are limited to one high school. Over time, the significance of the name can fade.
The Stephen T. Marchello Scholarship Foundation isn't going anywhere, and it's efforts of over 80 Scholarships given, can be contributed to the people below who continue Steve's "Legacy of Hope."
MICHAEL MANN
VicePresident American Management Systems Project Lead/Business Analyst Sacramento, CA
Mario & Franci Marchello
FOUNDERS
In January 1999, Steve Marchello lost his battle with cancer at age 28. At his request , Mario and Franci took up his passion for learning by creating the Stephen T. Marchello Scholarship Foundation. A home grown group that rewards selected kids surviving cancer with scholarship monies for college.
"Steve was always more concerned about everyone else. and wanted to create a scholarship for the kids he'd met along the way."
MARIO MARCHELLO
SECRETARY Accountant – State of CO, Centennial, CO
JAKE MCHERRON
TREASURER Teacher and Lacrosse Coach, Burnt Hills, NY
MEMBERS AT LARGE
Michael Warren Julie Hutmacher Harvest Thomas Jennifer Thomas Lynn Harrington
ANNETTE IVEY
President State of Colorado-Retired Denver, CO